Hi, guys! I am super excited to start this series on the blog about my city, Rio de Janeiro, in english to help you on your research to come and visit us. Of course, I am going to work extra hard to give you all tips that I think that would help you before the Olympic games Rio 2016. Please, feel free to ask your questions on the comments below or send me an email ([email protected]). I am not a tourist guide, but I live here so I think I may have useful information :)
The first thing I always look for when I am going to a different city is where I can eat considering a low budget. As a backpacker, I really value good food for a fair price, so let's start talk about where to eat in Rio de Janeiro, considering low price and good/safe food. If you like this kind of post, I can write another one about my fav restaurants (and more expensive) in the city.
McDonald's/Burger King/Starbucks/Domino's
Just to let you know that you won't starve, we have Mc Donalds, Burger King and Starbucks. A good tip: on McDonald's we have a sandwich that only exists in Brazil I guess, Cheddar McMelt. It is basically a cheddar bomb, you should try it.
Bob's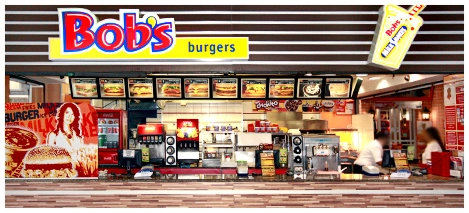 The Brazillian McDonald's. Not a big fan, but if you like local things, you should try it. My favorite dish is "salada de frango", chicken salad, that is a chicken sandwich. People here love the Ovomaltine Milkshake.
Big Nectar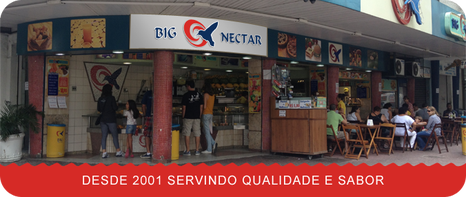 Soon you will find out that we have a problem in Rio: things close early. So if you want to eat something around 4am, you will have just a few options. Big Nectar is a good one, to have breakfast, an açaí after the beach or just eat something anytime of the day. They have proper food, a lot of salgados (I will explain that on my post "what to eat in Rio"), juices, açaí and a lot more. Is easy to find, this picture is of Ipanema's store.
Bibi Sucos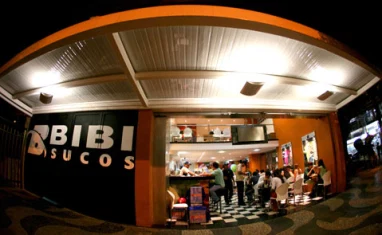 This one is more expensive than Big Nectar. It sells a lot of juices and have food and snacks too. Here you can ask them to prepare your food just as you like so is easy to adapt to any diet. Highly recommend the strawberry juice.
Rei do Mate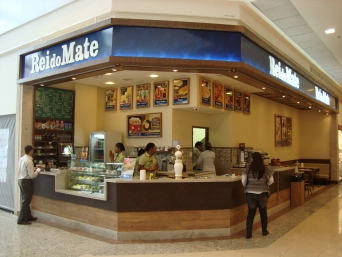 Super easy to find, Rei do Mate sells salgados, pão de queijo (cheese bread – must eat in Brazil!), and of course, mate. Mate is a very common drink  in Argentina, the south of Brazil and Rio. But they drink it warm and we drink it cold. The best mate is the one they sell on the beach (with lemon, please!), but I like this one too.
Fornalha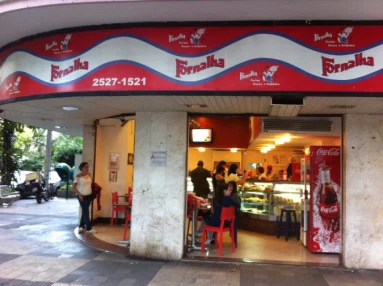 Ok, things just got serious. If you would like to eat one of the best coxinhas (typical Brazilian snack, you can not miss it, understood?) — we argue a lot about if the best one is this one or the coxinha from another store, Lecadô — you have to go to Fornalha.  I know it does not look very special or safe, but give it a try and thank me later. You can find Fornalha in Botafogo and Flamengo neighborhoods, south zone of Rio.
Spoletto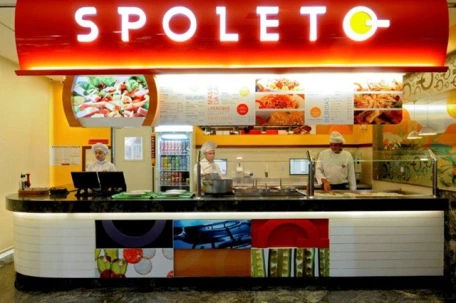 This one is just to make sure no one will starve when in Rio. Spoleto is a italian fast-food. Italian food has the same name around the world so don't be scare. Our sauces are basically bolonhesa (meat sauce), quatro queijos (four cheese souce), ao sugo (tomato sauce) and molho branco (white sauce, something like alfredo). You can choose your option (spaghetti, gnocchi, lasagna…) + 1 sauce + 8 topics (ham, cheese, bacon, eggs, onion…).
Stalos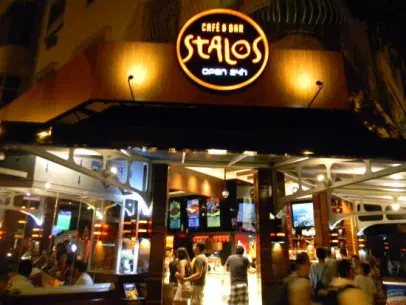 Remember I told you that we don't have a lot of 24h places? Besides Big nectar, Stalos is a good option. The pizza is good for our taste. Not the cheapest price in the world, but it is ok considering that the portions are big and you can eat them at 4am. Find it in Copacabana neighborhood, next to Cantagalo Tube Station.
Mundo Verde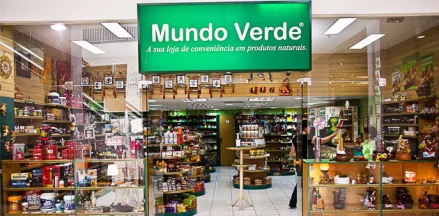 Ok, this is not a bar or restaurant, is a store that sells healthy food, but you can find hot snacks too. I recommend it if you like healthy food or if you are a vegetarian. I love it.
Koni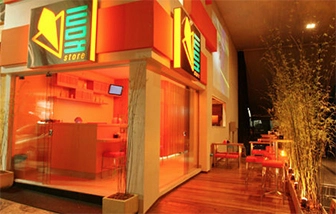 Not a big  fan of japanese food, but my friends are obsessed with Koni. So here is a japanese food fast-food restaurant tip.
Podrões
They say "save the best for last". Podrões are our kebab! They are like kebab stands, but you will find hot dog and hamburgers stead. We always eat podrões at night, going to clubs or coming back home. They are not really clean, but you should try it to live "a local life", just be sure the one you choose is ok with the hygiene.
All this options are low-budgets ones. Meal prices around R$20-30, U$5.
USEFUL INFORMATION
Brazillian sanitary standards are really good in my opinion. Of course, you can get sick because you are eating a different food. As a tourist just like you, I recommend you to think twice about eating pork, fish, seafood, japanese food, raw vegetables and heavy typical food like acarajé in Bahia, Brazil. As a girl who live in Rio, I don't think you should miss this kind of food. Brazil is well-know for the food good and our fish and seafood are fresh, same with the vegetables.
Important tips: Rio is a fitness city so you will not have problems finding healthy food. If you are a vegetarian, don't worry, pretty much every bar or restaurant have vegetarian options. If you are gluten intolerant, be happy, the gluten-free culture is growing in Rio, I don't think you will have problems. If you are lactose intolerant, we have industrialized options too, you will read "sem lactose" on the label. Unfortunately, we don't have the European culture of ask if people have food allergies, so be sure you make it clear.
A quick Portuguese class: I am lactose intolerant = Sou intolerante à lactose; I am celiac, I can not eat gluten =  Sou celíaco, não posso comer glúten; I am a vegetarian = Sou vegetariano (men)/vegetariana (women).
Hope it helps you. Again, if you want more posts like this or have questions/suggestions just leave a comment below. And sorry if I wrote something wrong, as you may know, English is not my mother language (oh, in Brazil we speak Portuguese, NOT SPANISH! haha common mistake).
*Escrevi esse post há muito tempo e esqueci de adicionar os créditos das fotos que não vieram com elas. Se uma das fotos for sua, por favor, avise aqui nos comentários para que eu credite corretamente.